Join Us in NOLA for Our 9th Annual Surgical Conference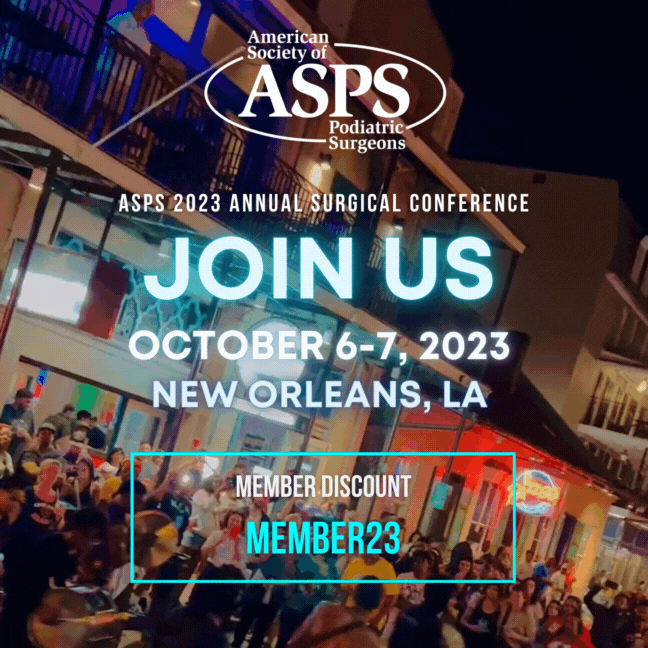 The American Society of Podiatric Surgeons (ASPS) is thrilled to announce our 9th Annual Surgical Conference. We invite you back to the French Quarter to dine in the best restaurants, enjoy street performances only available in New Orleans, and, most importantly, reconnect with each other while learning about the most cutting-edge technology in Podiatric Medicine.
ASPS23 will provide the best lectures and research in podiatric medicine and beyond. We are currently putting our Agenda together. If you would like to participate as a Speaker, please get in touch with us at [email protected].
Please register today for all the latest ASPS23 conference information, exhibitor | sponsor updates, and our continually evolving program.
---
Created For the Profession, By the Profession
The American Society of Podiatric Surgeons (ASPS) advances the knowledge and skills of podiatrists in the area of surgery of the foot, ankle, and governing and related structures and provides valued expertise and information in advocating for podiatric surgeons. ASPS is dedicated to podiatric surgical education and research, as well as providing innovative and progressive resources to its members and other physicians seeking advanced knowledge and skills in foot and ankle surgery.
ASPS serves as the only official Surgical Affiliate of the American Podiatric Medical Association (APMA).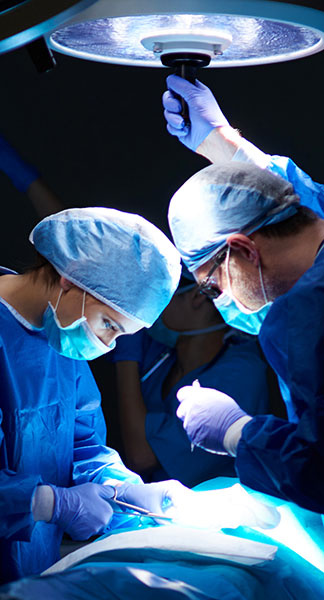 Enhance the Profession
Increase your professional growth and development through involvement in committees, leadership opportunities, education, lectures, and use of the fellow, affiliate, or associate ASPS credential.
Young Physician Support
Young podiatric surgeons face a myriad of challenges. We recognize the value and needs of our up-and-coming physician members and offer discounted member rates for young professionals and complimentary membership for residents and students, along with discounted educational opportunities.
Cutting-Edge Surgical Education
Members receive complimentary on-demand accreditation education, complimentary live educational webinars, and discounted registration to the annual surgical conference, arthroscopy courses, and other live educational events.
Professional Community
Opportunities are available for members to network and collaborate with distinguished surgeons, colleagues, and industry professionals from around the country at live events, in social media networks, and within the member-only online communities.